"T.I.E.R.R.A.S de Córdoba" (Turismo de Interior Empresarios RuRales AsociadoS de Córdoba) was created as the commercial brand of EMCOTUR (Asociación Empresarial de Turismo de la Provincia de Córdoba), with the aim of contributing to the promotion and support of tourism marketing for the tourism business sector in the province of Córdoba associated with EMCOTUR.
"Tierras de Córdoba" is constituted as the great receptive of the province of Cordoba, professionally covered by a group of travel agencies associated to EMCOTUR. It will act in response to tourist demand, both with the general public and with tourist intermediaries (travel agencies, tour operators, conference organisers, OTAs, etc.), informing, promoting and marketing the services and tourist experiences of more than a hundred associated businesses.
In this way, Tierras de Córdoba becomes the best tool to develop tourist products for the province of Cordoba and combined experiences between the capital and the province. Tierras de Córdoba is possible thanks to the co-financing of the Provincial Institute of Economic Development of the Provincial Council of Cordoba and the sponsorship of Turismo Andaluz of the Andalusian Ministry of Tourism of the Andalusian Regional Government.
EMCOTUR contact details: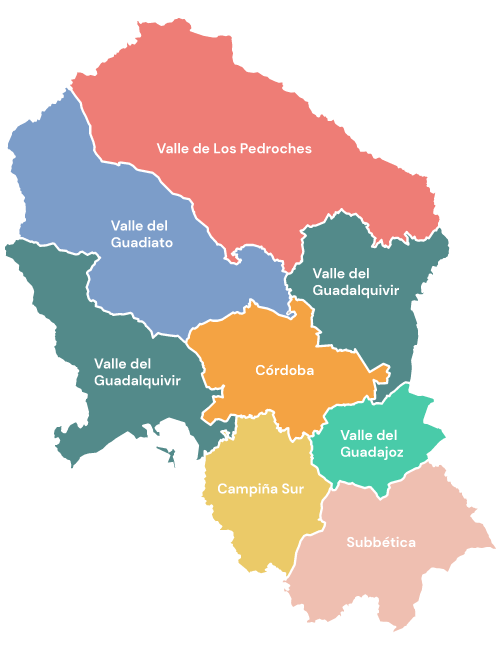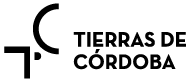 | TERRITORY | NUMBER OF COMPANIES | NUMBER OF COMPANIES |
| --- | --- | --- |
| CÓRDOBA Y PROVINCIA | | 19 |
| VALLE DEL GUADALQUIVIR | | 28 |
| Alto Guadalquivir | 17 | |
| Vega del Guadalquivir | 11 | |
| NORTH DE CÓRDOBA | | 19 |
| Los Pedroches | 11 | |
| Valle del Guadiato | 8 | |
| CAMPIÑA CORDOBESA | | 28 |
| Valle Guadajoz | 20 | |
| Campiña Sur | 8 | |
| SUBBÉTICA | | 15 |
| TOTAL COMPANIES | | 109 |
TYPOLOGY OF TOURIST SERVICES
QUANTITY TO
MARKET
ACCOMMODATION
Hotels, country houses,
flats,
Hostels,
Camping,
Glamping…
46
RESTAURATION
23
EXPERIENCES
Travel Agencies, Guides,
Active Tourism,
Equestrian Tourism,
Cycle Tourism, Hiking,
Olive oil tourism, Culture,
Visits, Wine tourism,
Drying sheds, Fashion,
Handicrafts,
66
AUXILIARY ACTIVITIES
Transport,
Communication,
Consulting,
Training,
Events and much more.
28
TOTAL TOURISM SERVICES
163